HOSEPATCH
IN-FIELD HYDRAULIC HOSE REPAIR KITS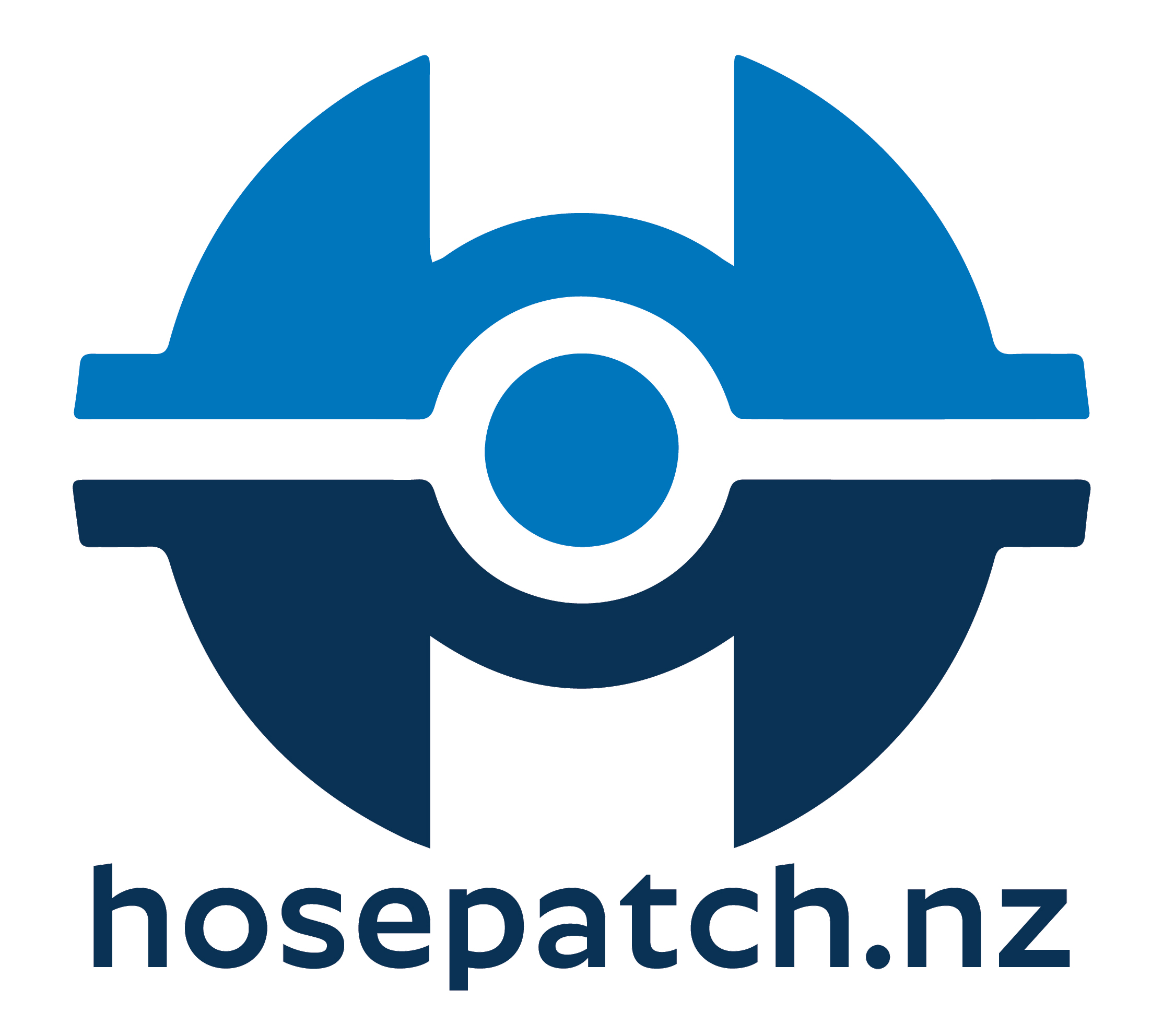 About Hosepatch In-Field Hydraulic Hose Repair Kits
Hosepatch is a repair kit for hydraulic hoses designed for temporary and emergency repairs.
Hosepatch is an innovative product that can be easily assembled and is engineered to significantly reduce asset downtime.
Repairs can be achieved in under 10 minutes
Has the ability to effectively comply in emergency situations.
Reduces costly downtime and production losses.
Is completely reusable
Our infield hydraulic hose repair kits are designed as a temporary repair for hydraulic hoses. The innovative product can be assembled easily and is designed to reduce costly downtime and production losses. The clamps are made from high quality 316 cast stainless steel and grade 8 bolts. The clamps can be used as a patch for low pressure applications or for more robust repair, cut the hose, insert the barb and fit the clamp and use as a joiner. The clamps and joining barb are reusable. It's a one-time investment that will save time and money for years to come.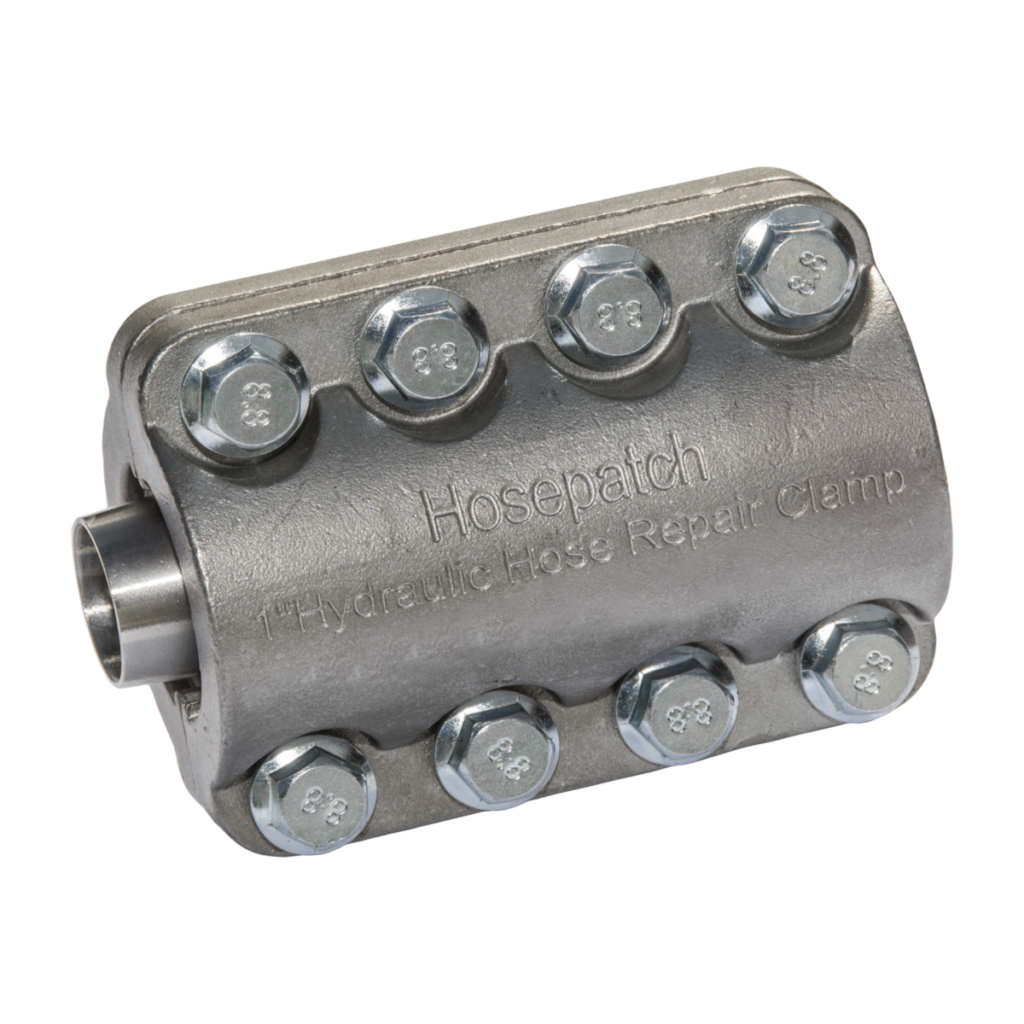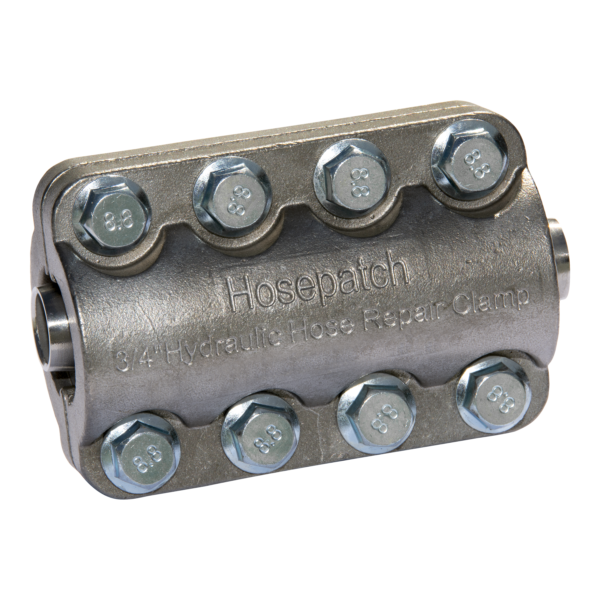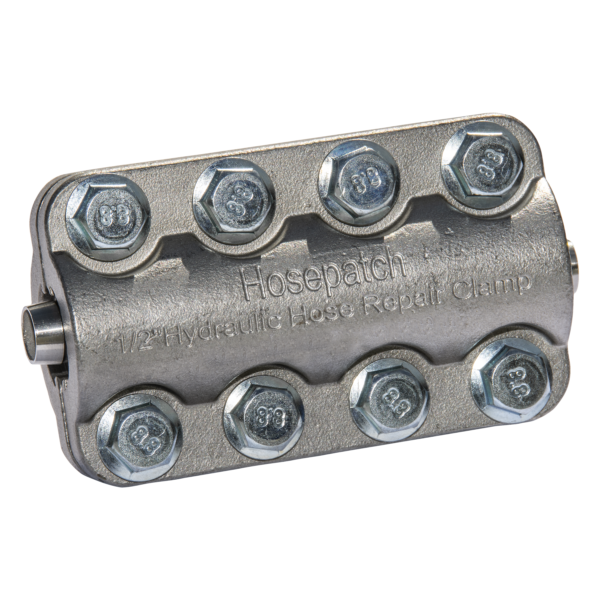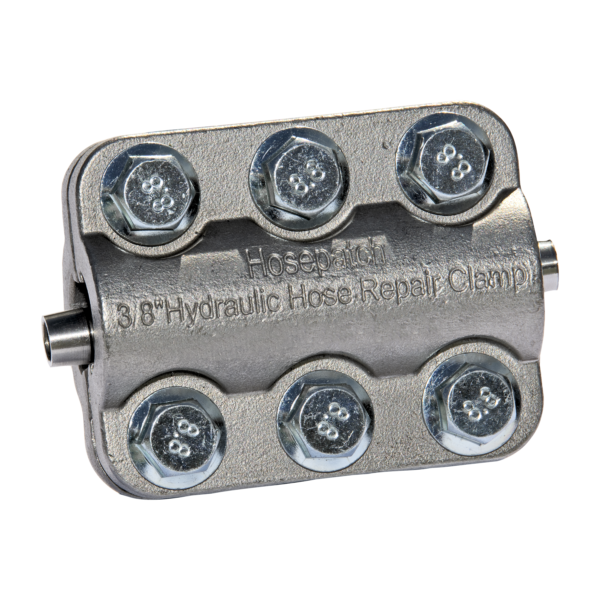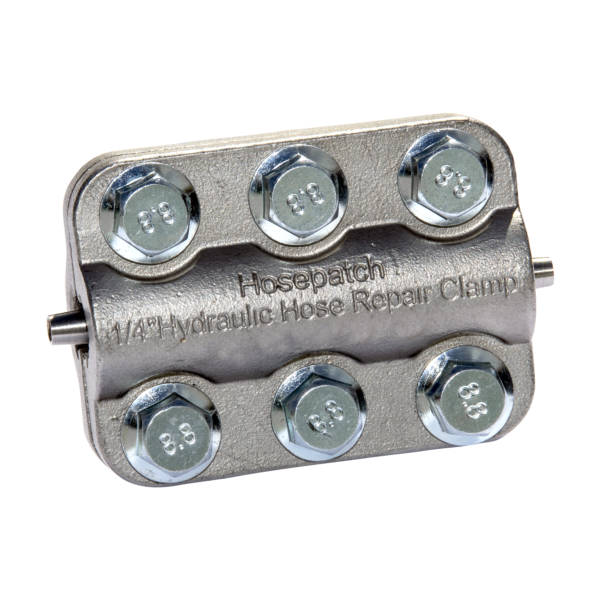 Hosepatch Hydraulic Hose Repair Kits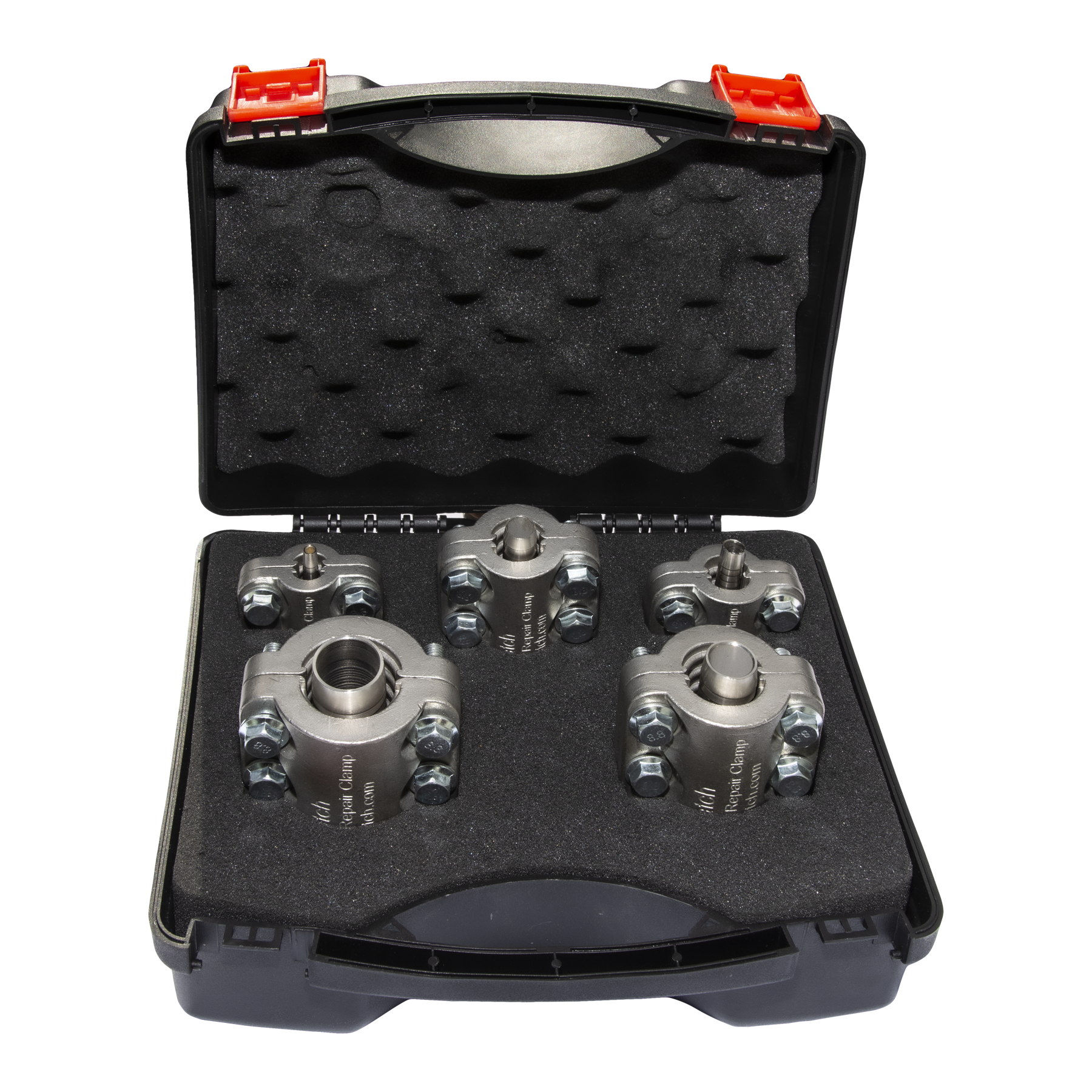 Hosepatch Master Kit
1/4″  3/8″  1/2″  3/4″   1″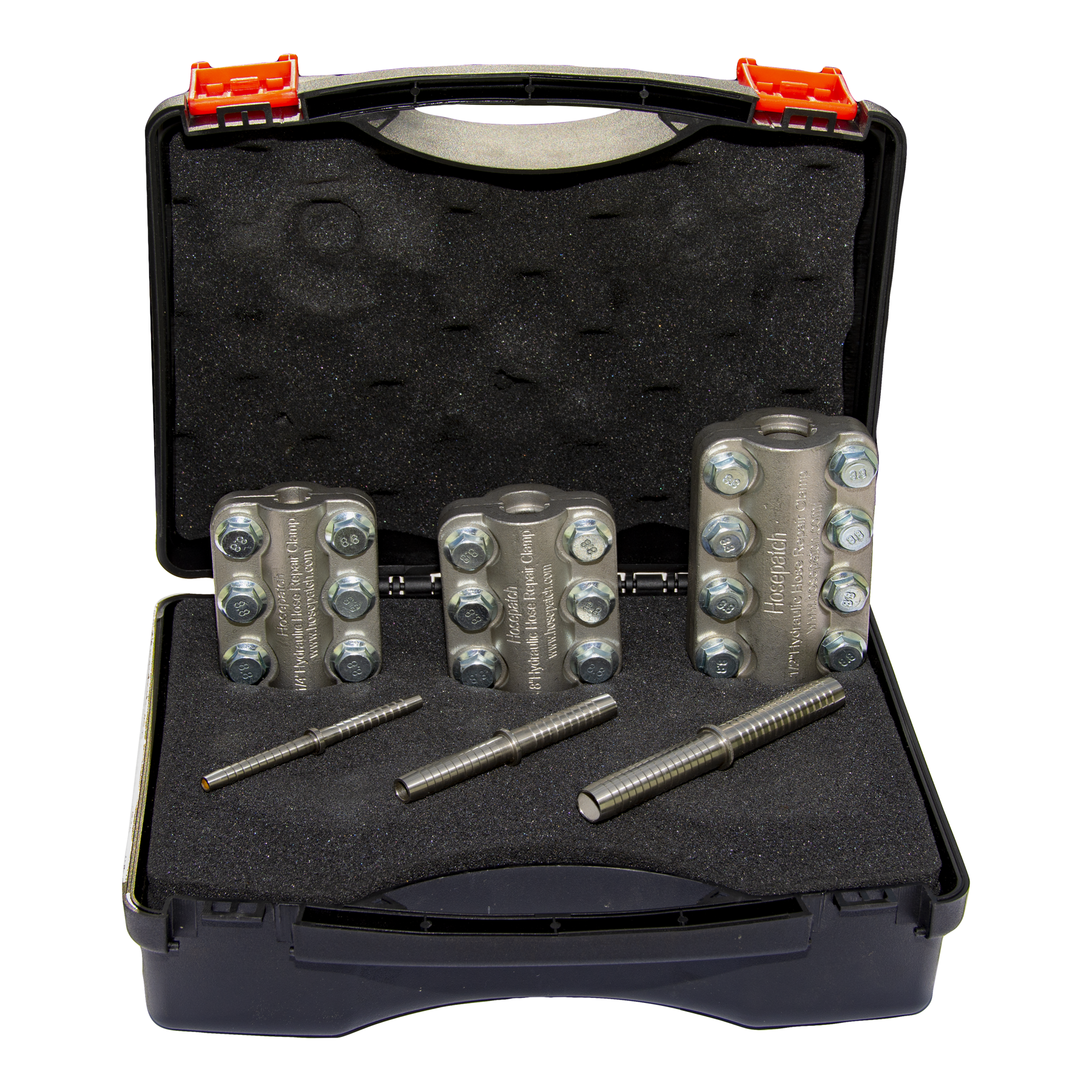 Hosepatch 3 Unit Kit
1/4″ 3/8″ 1/2″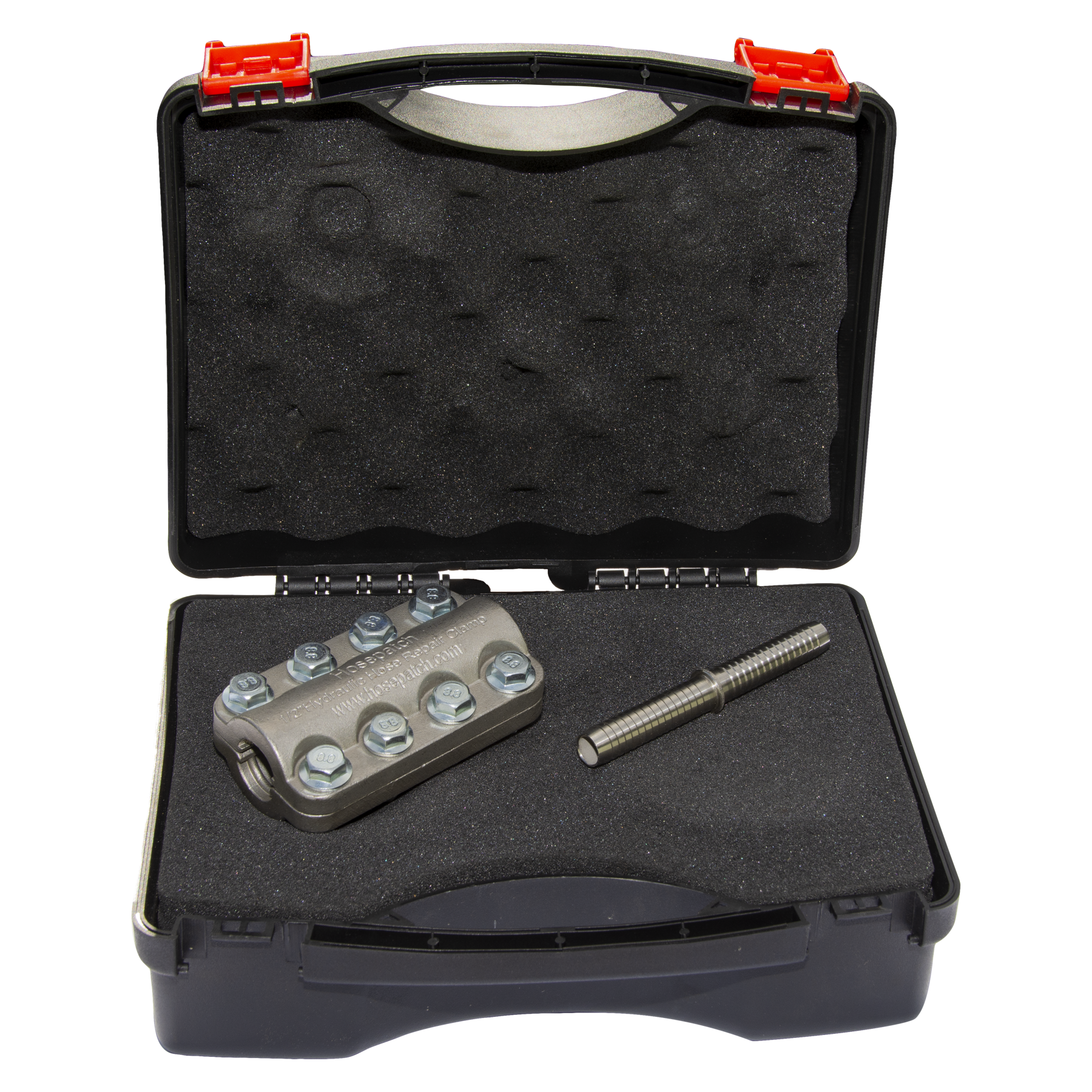 Hosepatch 1/2″ Hydraulic Hose Repair Clamp Kit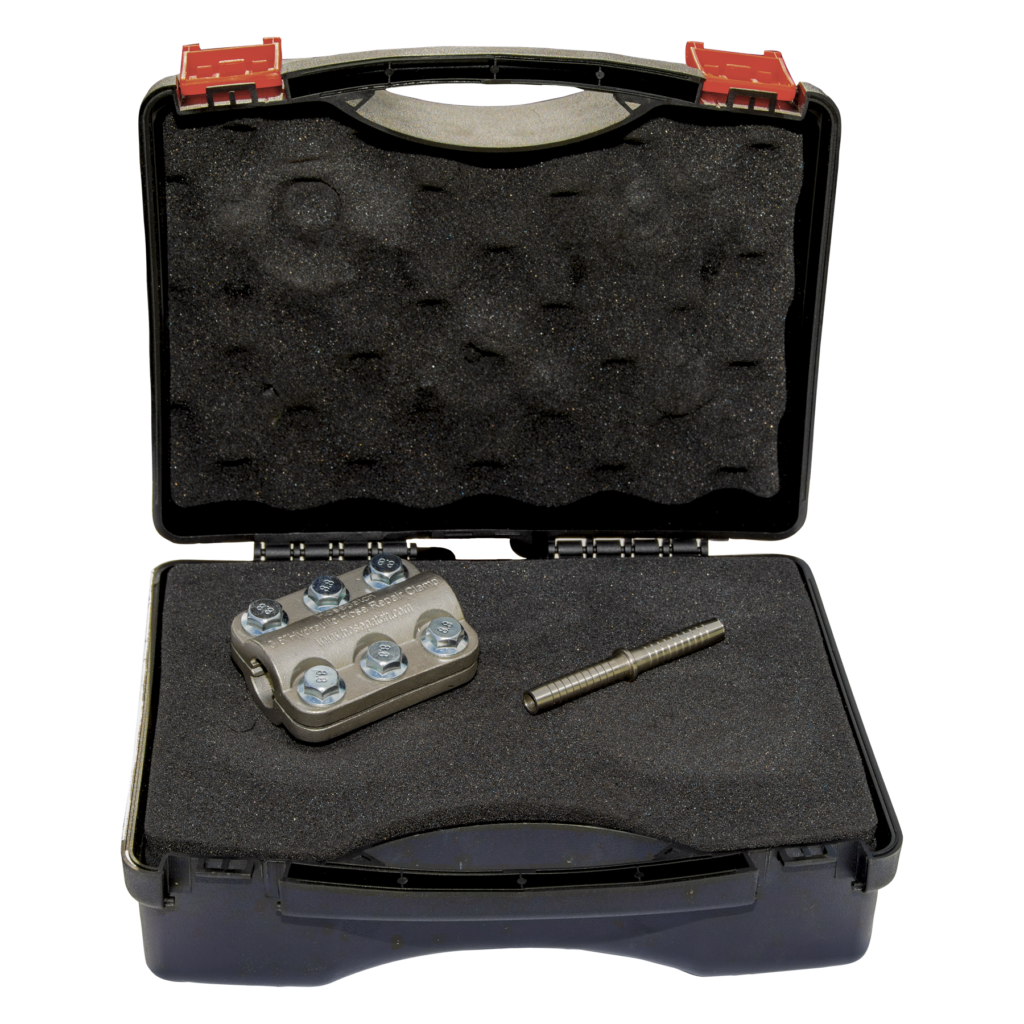 Hosepatch 3/8″ Hydraulic Hose Repair Clamp Kit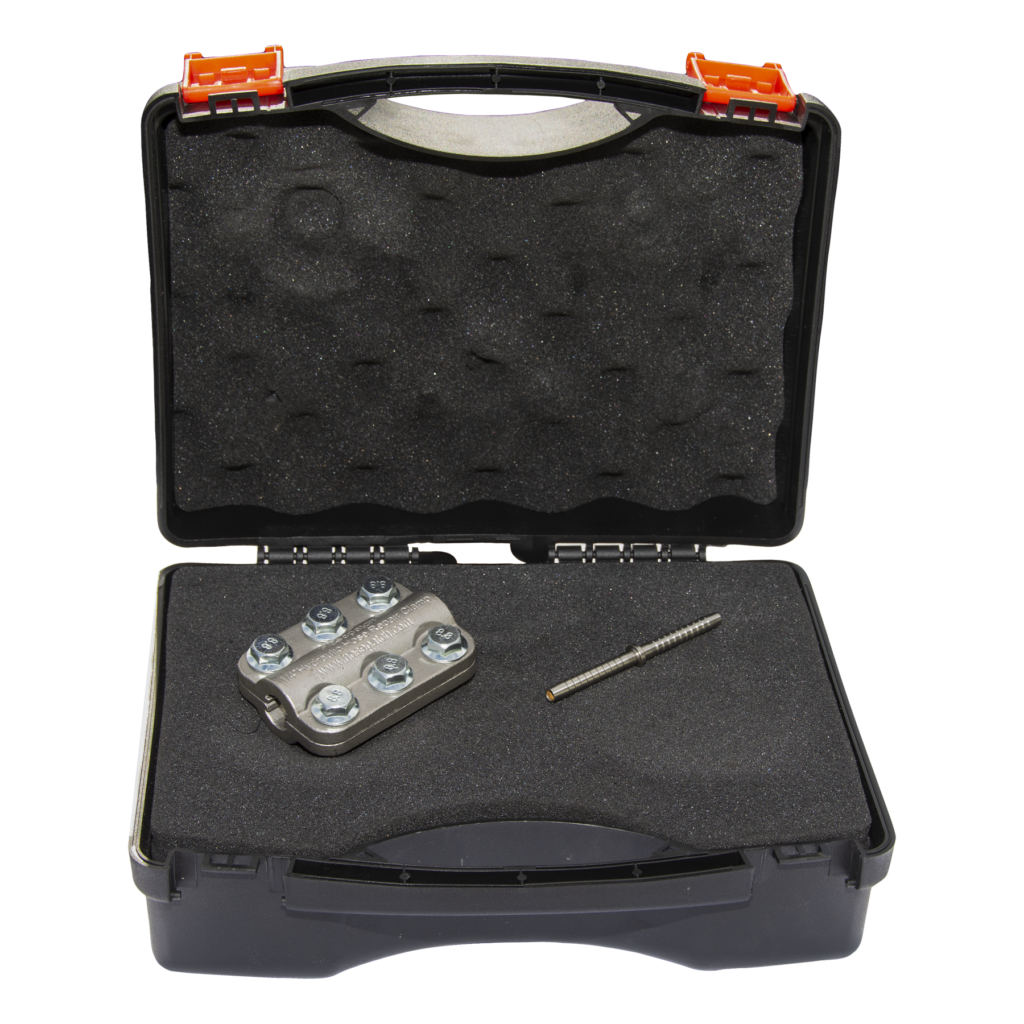 Hosepatch 1/4″ Hydraulic Hose  Repair Clamp Kit
Reduce down time and associated costs.
Quick and Easy to assemble.
Cost Effective.
Excellent for remote areas or when replacements are not available.
Completely reusable.
The clamp does not rust.


Hosepatch has Been Tested with the Following Hoses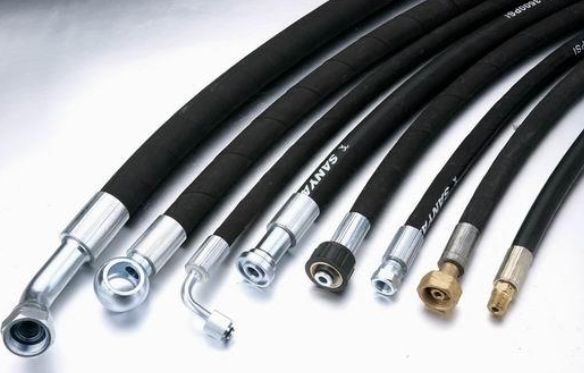 1sn (1 wire braid)
2sn (2 wire braid)
R12 (4 spirals, 4000psi rated)
R15 (4 spirals, 6000psi rated)
R7 Thermoplastic
As a patch, the clamp can be used on 2sn, R12 and R15 Hoses. As a joiner it can be used on all the above hoses, passing all testing standards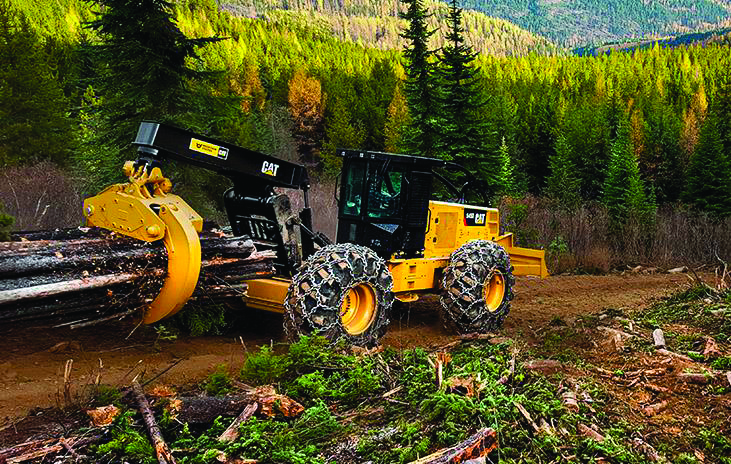 Hosepatch Design
Internal sizing was based off 2sn crimp shells
The lateral rib allows the clamp to be used as a patch on certain hoses
The internal ribs are wider and rounded so they aren't sharp like a crimp fitting. This allows the clamp to seal on the outside rubber of the hose without cutting when used as a patch, however it will penetrate into the wire braid (spiral) when it is used as a joiner and has the internal support of the barb. Other benefits is that it allows for use on hoses such as R7 Thermoplastic because of the thinner wall, as it clamps well without cutting the hose.
The holes on the bottom clamp are threaded for ease of installation. Because it is a clamp and not a fixed fitting it can be used on a variety of hose types with different wall thicknesses. This offers a significant advantage over in field (reusable) fittings that are hose specific.
Hosepatch Materials
The clamps are made from 316 stainless steel. 316 was selected for its hardness to prevent bending when the clamp is tightened and was more cost effective than other options. Its anti-corrosion properties also make it suitable to be used in the marine industry.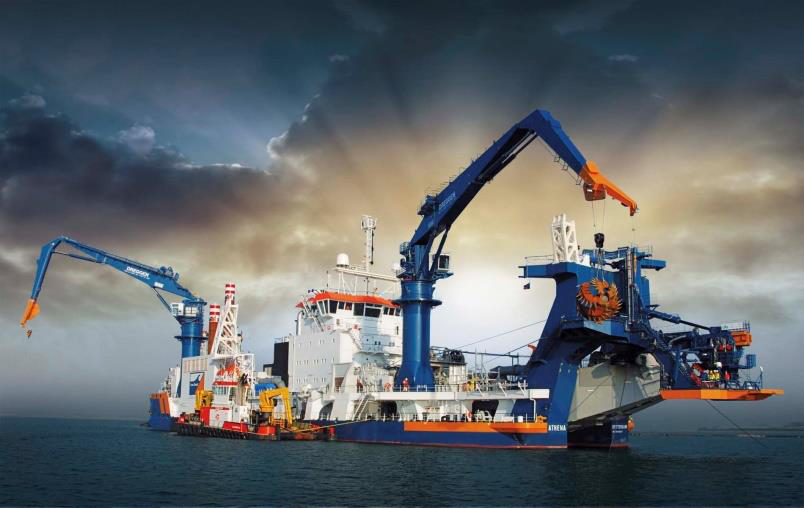 The clamps are investment casted, although it's a much more expensive than other options, such as sand casting, it is much more accurate and gives a much better finish.
An anodized grade 8.8 M8 bolt with a flat base was selected in order to avoid using a washer (for easier install). The use of grade 8.8 with the 316 stainless steel is intended to:
* Eliminate thread binding
* Make it easier to remove a broken bolt, and any thread striping should be restricted to the bolt and not the clamp.
The bolts were designed to be the first point of failure if overtightened, as it is cheaper and easier to replace the bolts than the clamp.